The skunk works


This is a phrase borrowed from the US auto industry where manufacturers have small departments used to develop new products without getting in the way of their mainstream engineering efforts.
I have a few projects that I'm working on at present when time permits and the purpose of this page is to give you a little insight into what we're doing in Earls Colne.
First up is the Beast of Boreham!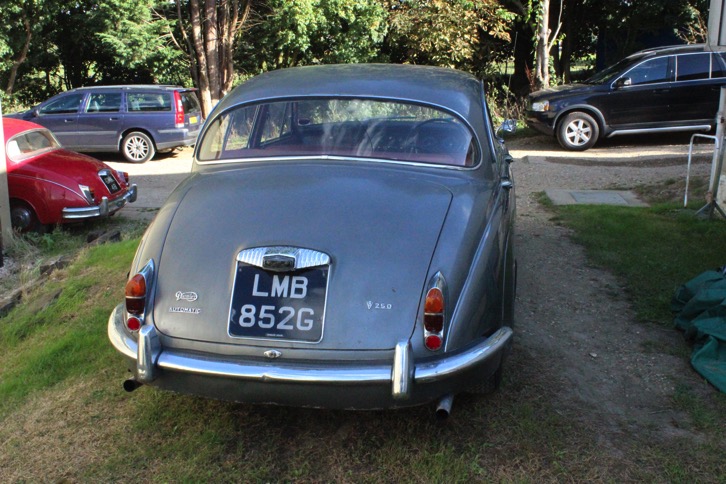 So called because its owner lives near Boreham in Essex and because the plan is to install a 4.5litre V8 from a Majestic Major which will certainly bring out the beast in it. There are rumours that Sir William Lyons tried this powertrain in a Mk X Jaguar but discarded it because it utterly eclipsed the 4.2 straight 6 Jaguar engine. Also said is that the Daimler dynamometer maxed out at 220 bhp (which is the output quoted for the Majestic Major) and that the actual output of the 4.5 litre engine exceeded 250 bhp in reality. Both stories are possibly apocryphal but there may be a grain of truth to them. It is certainly fun to think so. The Beast will feature coil spring rear suspension and electric power steering. We hope to learn from both these upgrades and to be able to offer these to V8 owners.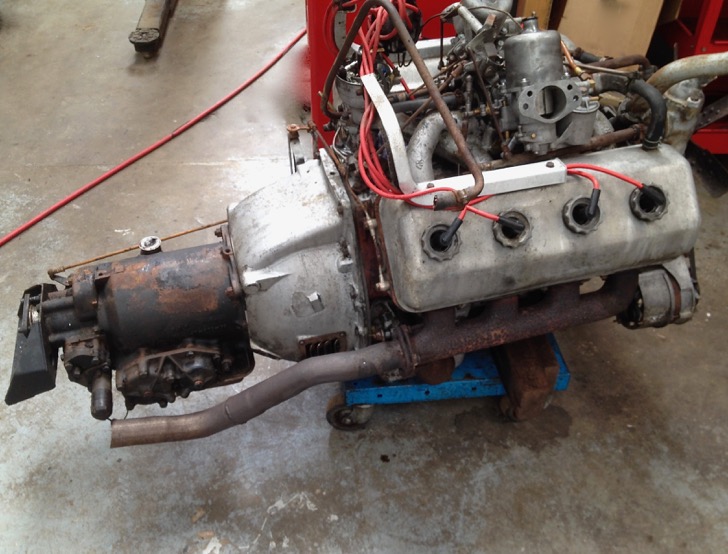 I've been doing a little research on weights. The Daimler 250 is 140 lbs lighter than the Jaguar Mark II in 2.4 litre form. The 3.8 engine mark II is 112 lbs heavier than the 2.4. The Daimler 250 is therefore 252 lbs lighter than a 3.8 Jaguar Mark II. The Daimler 4.5 V8 engine is reportedly 79 lbs heavier than the 2.5 V8 so, ignoring the difference in weight between the DG box fitted to the Majestic Major and the Type 35 box used on the Daimler/Jaguar Mark II, the Beast should be some 173 lbs lighter with it's 4.5 litre engine. So we expect it to out-perform the Jaguar 3.8 and having less weight on the front axle can only be a positive.
Next up is mappable electronic ignition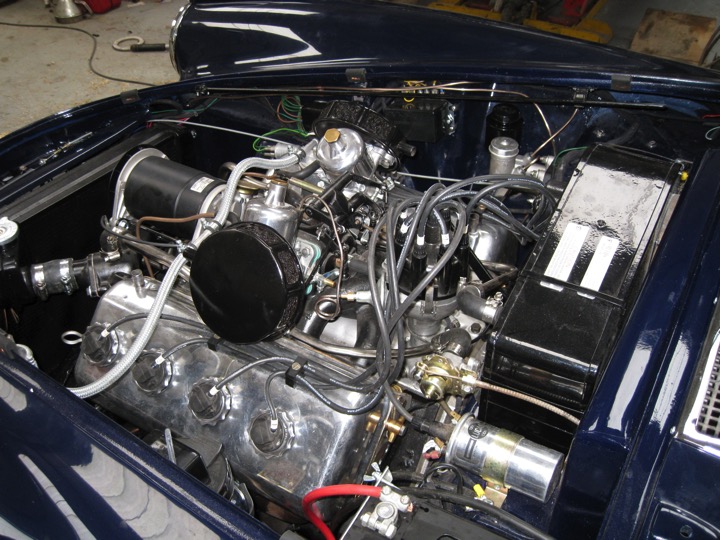 This dispenses with the mechanical centrifugal system and replaces it with an electronic module that can be adjusted via a PC. Used in conjunction with electronic ignition, this provides the potential to achieve optimal spark timing with reliability and economy benefits. This would be applicable to all Turner V8 engines.
Finally a mechanical bonnet lock for Darts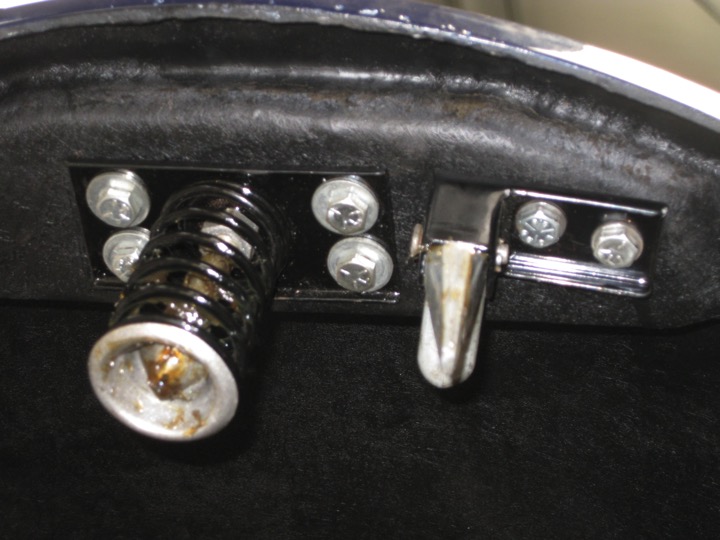 I am really not yet sure how to achieve this but seeing the number of Darts that arrive in the workshop fitted with secondary bonnet restraint accessories, this seems to be a subject on many SP250 owner's minds.