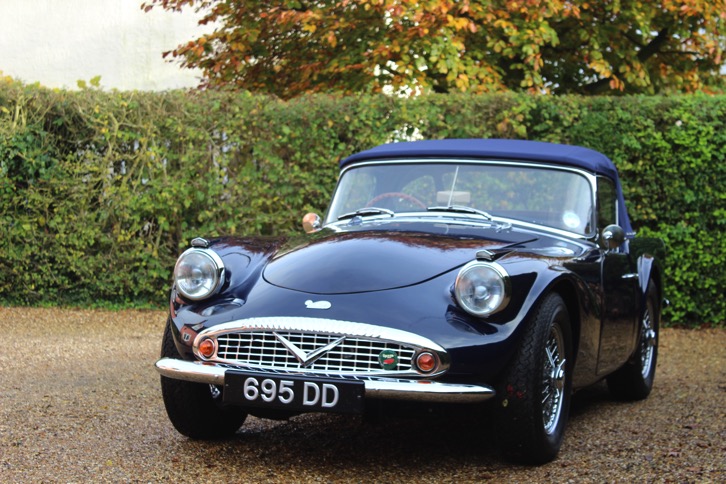 Making its European debut at the 1959 Earls Court Motor Show, the Daimler SP250 was controversial from the start. Its body was fibreglass, its styling polarised opinion and it had a V8 engine and an automatic transmission option which was unusual in Europe at that time. Even its planned name "Dart" had to be changed following objections by the Dodge Corporation. It was in truth, the last roll of the dice for the financially weak Daimler Company who had eyes on the lucrative market in the USA for British sports cars. Daimler was bought by Jaguar in 1960 who continued SP250 production and its brilliant Edward Turner designed 2.5 litreV8 engine was later used in the saloon. In the early sixties the SP250 was in direct competition with Jaguar's E type which was faster, more sophisticated and importantly, more profitable. SP250 ceased production in 1964 after a volume of some 2650 cars had been made.

Today, the Daimler & Lanchester Owners Club know of around 1300 SP250s and keep a register of owners around the world. The SP250 section of the DLOC is very active with regional and national events like the cars above assembled in Wymondham, Norfolk in 2017 for a rally.
As a car designed in the fifties, when traffic was much lighter and there were no motorways, the Dart lends itself to a number of upgrades:
Click through for information about each upgrade.