Rack and pinion steering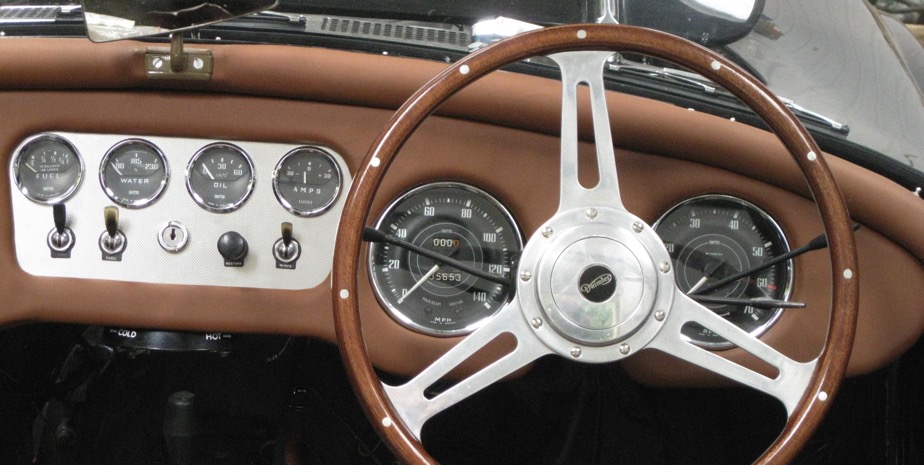 By general consensus, the steering is one of the least impressive features of a Dart. It is extremely heavy, especially on wider radial tyres. It tends to be rather vague and it requires rather too much attention to keep it serviceable. It also has a rigid steering column and an underslung steering box which was vulnerable to low kerbs, potholes and the like. Over the period of several years, I have seen numerous rack conversions ranging from competent to downright dangerous. I therefore set about developing a system based on Triumph Spitfire components. I like to think Edward Turner would have approved of this as he frequently raided the Triumph car and motorcycle parts bins for bits! The SP250 side lights for example come from a Triumph motor bike! I have paid a lot attention to reducing bump steer, which is an issue with many conversions, and I also use the column mounted switch gear to control headlamp dip, direction indicators and overdrive when fitted. I use a period Derrington wood rim steering wheel with a centre horn push which I had commissioned by Moto Lita as this wheel was used by the Daimler factory as an option.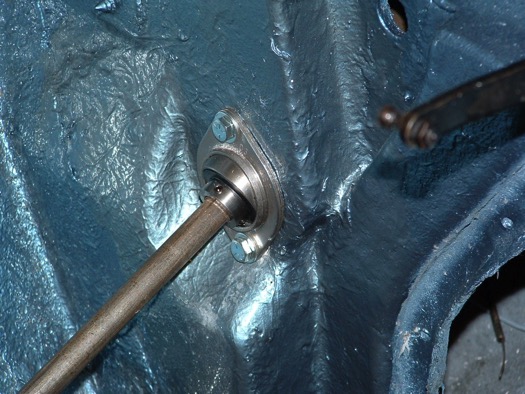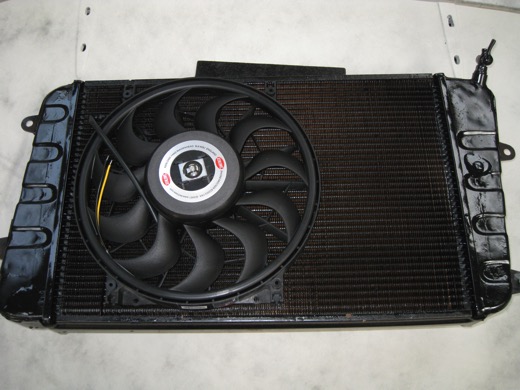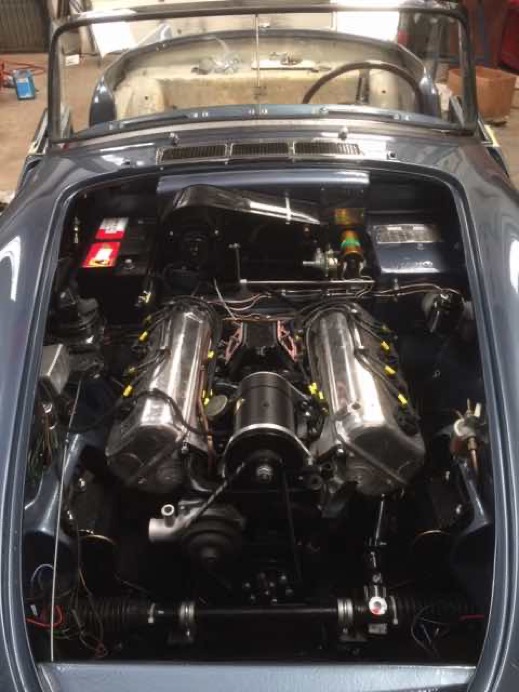 The steering shaft is located through the bulkhead using a purpose made bearing and it is necessary to fit a thermostatically controlled electric fan as the standard engine driven fan cannot be packaged with this rack and pinion system. This is a further benefit as Dart cooling systems tended to be marginal in heavy traffic and the engine driven fan is noisy and absorbs power.
The result is a considerable reduction in steering effort and better directional stability particularly at speed. Daimler fitted rack and pinion steering to a couple of prototypes, but it never made it into production.