Cars for sale


From time to time, customers ask me to use my website to try and sell cars for them. I am happy to do this on a commission basis and on the understanding that I do not guarantee the cars.
1967 Daimler V8 Saloon -
£ SOLD


First registered in November 1967, this car has Opalescent Dark Green paint with suede green interior and has factory fitted AdWest power steering.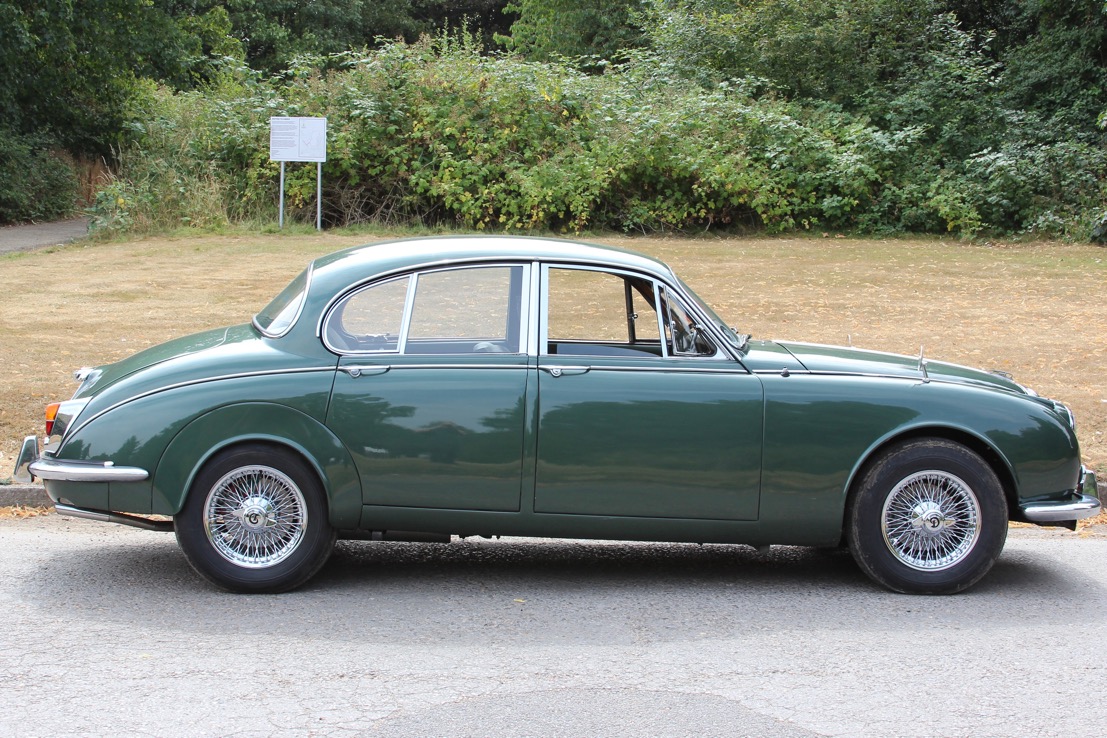 Restoration was completed in 2003 including engine and drive train. It was stored in a collection until being re-commissioned in 2017. £14,000 has been spent since 2017 and work included installing a 3.54:1 rear axle giving much more relaxed cruising, less engine stress and improved MPG. Polyurethane bushes have been fitted to the front suspension (including anti-roll bar) and to the new front and rear shock absorbers. The brake system has been uprated with braided hoses, 4 pot front brake callipers, rear brakes with uprated pistons, plus uprated servo unit to aid braking effort. Other improvements include electronic ignition, upgraded electronic temperature control fan, spin-off oil filter, stainless steel exhaust/silencers, battery-cut switch and halogen headlamps. New Michelin tyres were fitted to chrome wire wheels. The leather seats have been cleaned and fed. The car has a Jaguar Daimler Heritage Certificate, all matching numbers and believed genuine 67,615 miles. A major service was carried out at 67,000 miles and has an MOT to May 2019. The car drives superbly with modern upgrades, which were done for safety reasons and ease of running in modern traffic conditions.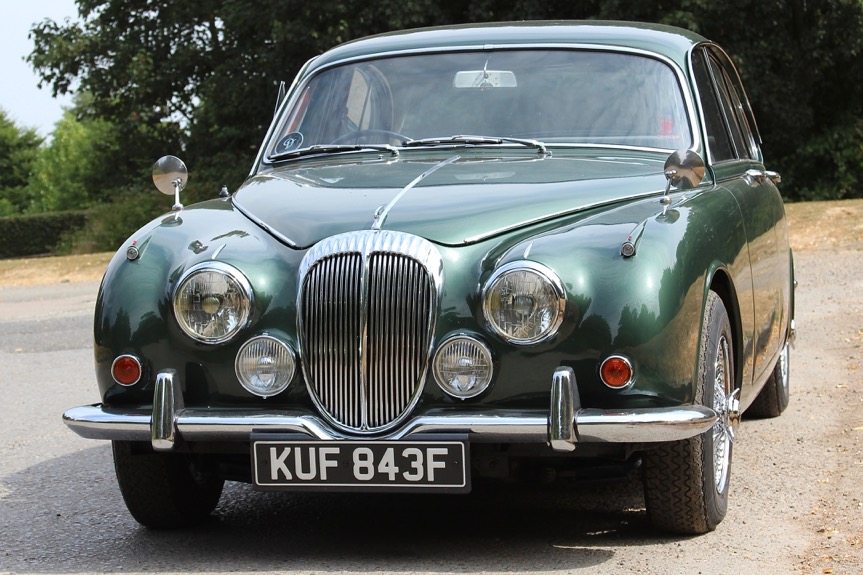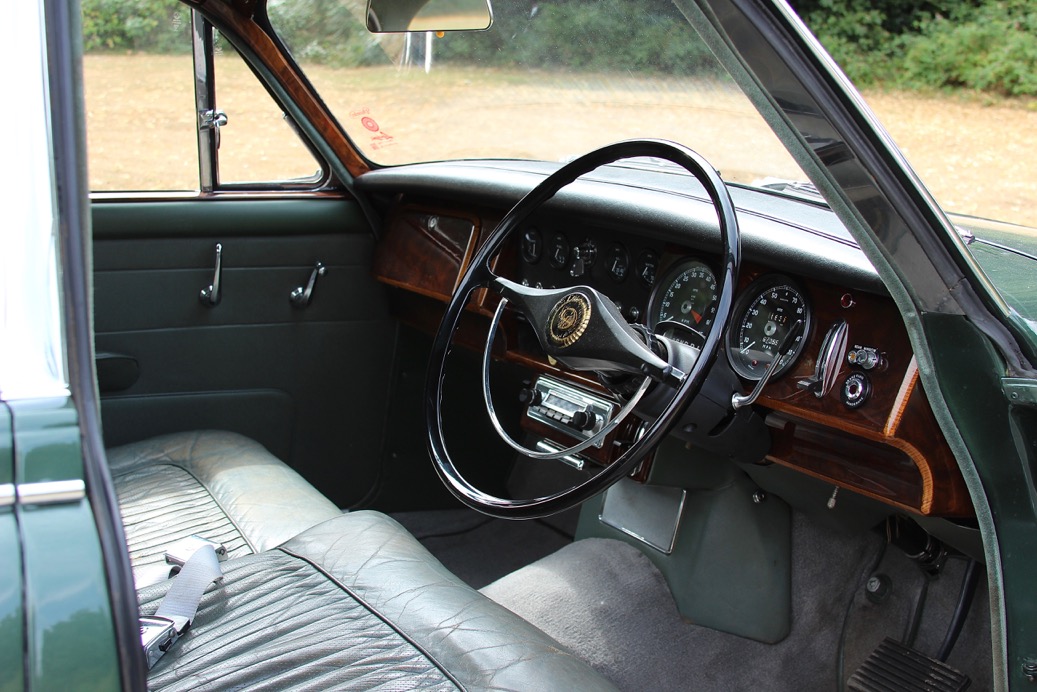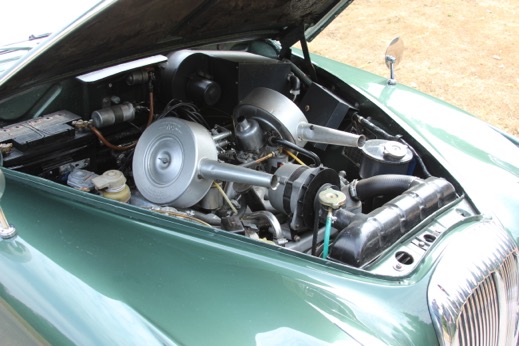 1965 Daimler V8 Saloon -
£14,000
This car drives very well, has good oil pressure and does not smoke. It is currently in the workshop undergoing a full service, some fault rectification and will be sold with a fresh MOT test certificate. Because we are in the process of renovating the brakes, distributor, carburettors and charging system, I am not yet in a position to take photographs of the whole car.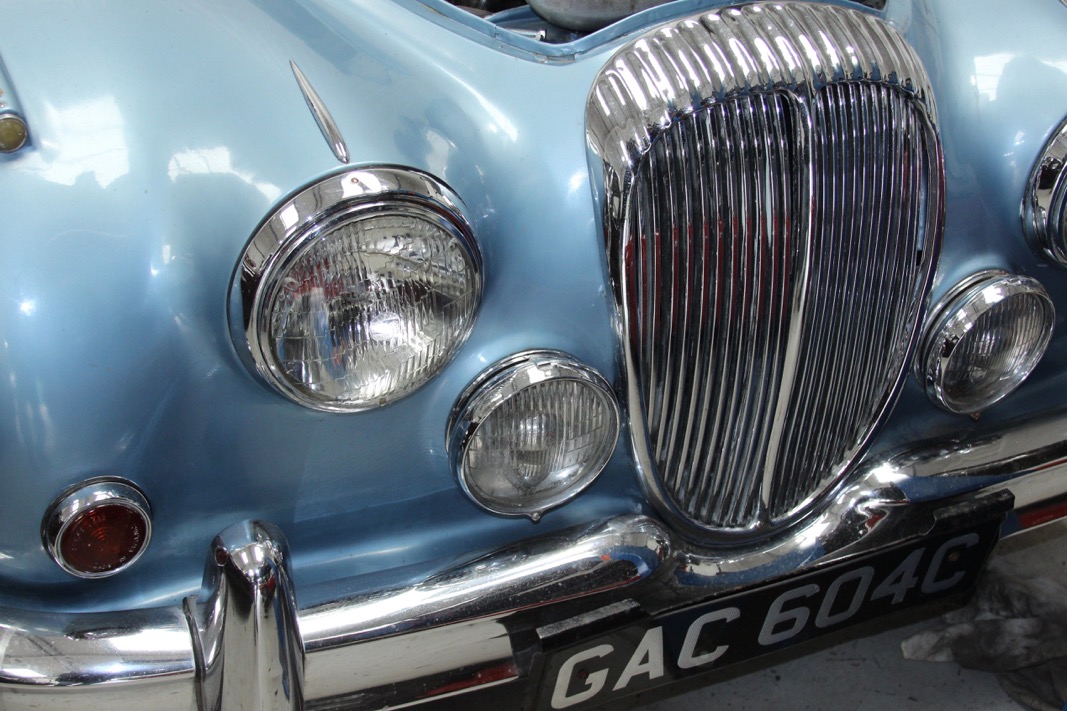 The car has reasonable paint but a few spots will require attention before too long. The interior woodwork is in fair condition and this car has the wooden fascia top and door capping that were deleted in later models.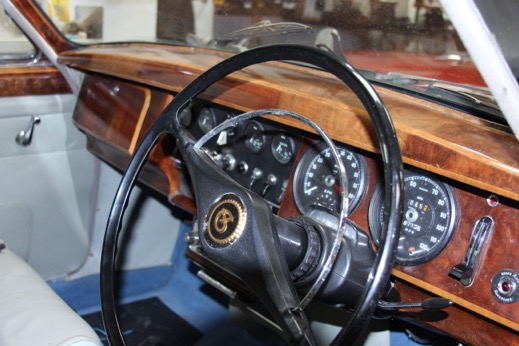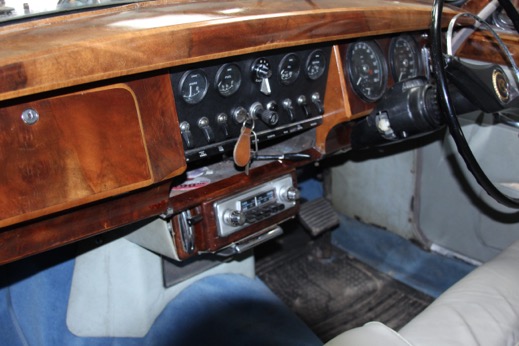 The interior is finished in grey leather which would benefit from cleaning and renovation. The odometer shows 87 thousand miles but there is insufficient supporting service history to guarantee this. The car has had some major engine work undertaken by specialist engine builders in Poole including new pistons, bearings and attention to the cylinder heads It is possible this work was carried out in 1989. The car has a stainless steel exhaust and features S type uprights with 3 pot calipers.
Overall this is a solid basis for a rolling restoration. You could certainly enjoy using it during the summer and then perhaps spend the winter months attending to some of the cosmetic issues. These are superb long distance touring cars that drive quietly, ride comfortably and in Daimler form, are even reasonably economical.