Cars for sale


From time to time, customers ask me to use my website to try and sell cars for them. I am happy to do this on a commission basis and on the understanding that I do not guarantee the car


1963 SP250 C spec -
£18,000

This is a very complete, late model Dart that was originally produced in Mountain Blue with grey leather upholstery. It was owned from new by a lady in Exeter who passed it on to her son who sold it to the present owner. The engine started and ran with good oil pressure although the car is not driveable as the brake hydraulics have been disconnected.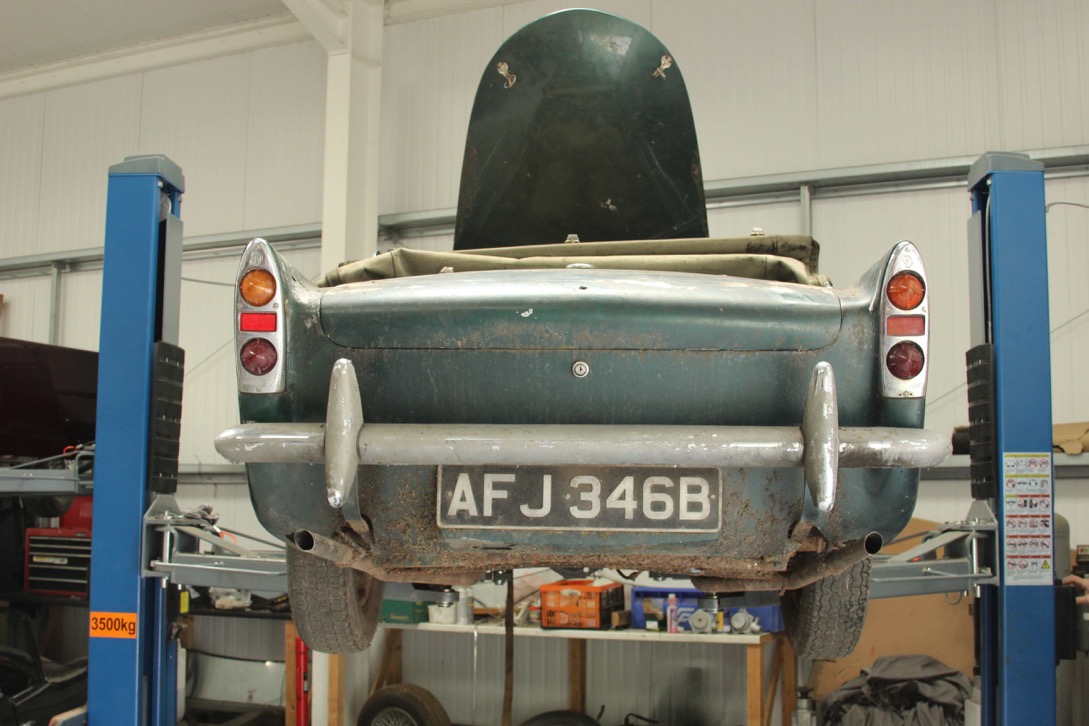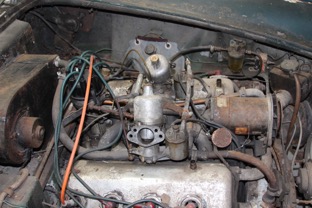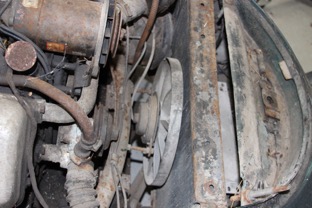 The car has rack and pinion steering, electric fan, oil cooler and a brake servo. The chrome parts are solid but will need re-plating however the car will require a body-off restoration in order to attend to the rear chassis rails which are corroded and the rear cross bars which are bent and should be boxed to provide additional torsional rigidity. The trim and weather equipment are toast and need replacing and of course a respray will be necessary. The important thing is that it's all there and the car will make a fabulous restoration project.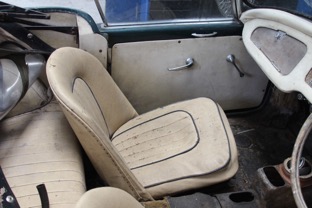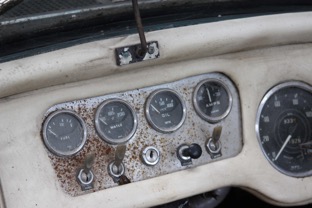 About the only part that I can see to be missing is the ashtray and I can probably source one of these for a prospective buyer!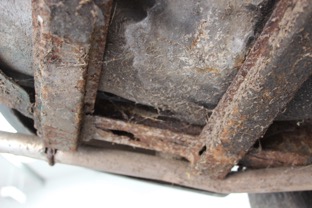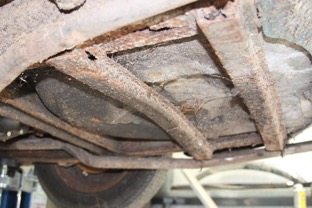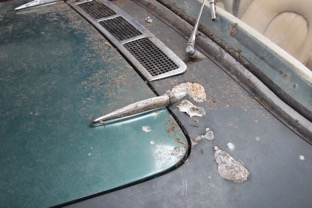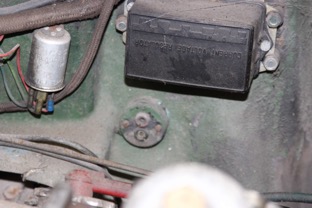 This is a seriously good opportunity to build a superb or even concours Daimler SP250. Please call me for further information.
1959 SP250 A spec -
£45,000

This is one of the earliest SP250s in the country. It features scallops in the door handles, the elasticated map pockets in the door cards, the "cats whiskers" front grille extensions and the rear overriders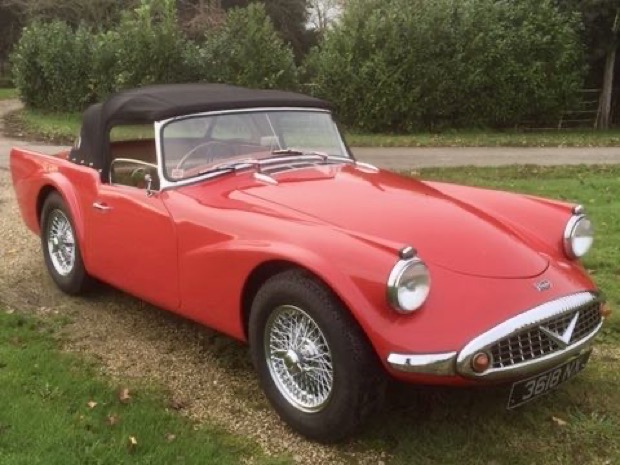 This car has been fully restored and has a very complete history. The paintwork and chrome are in excellent order and a new leather interior with Wilton carpets has been recently installed.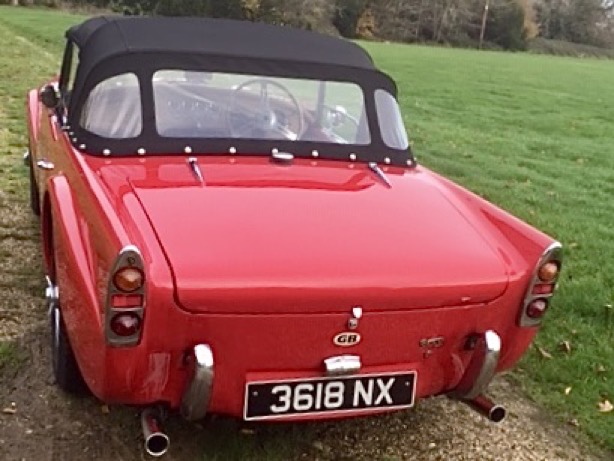 The hood and hood bag are both in mohair and contribute to the overall appearance of the car.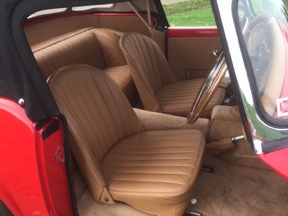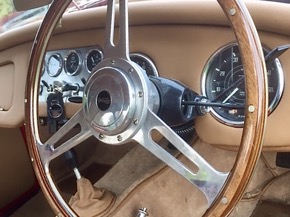 We have installed our rack and pinion steering upgrade together with a one inch larger Moto Lita woodrim steering wheel at the owner's request in order to reduce steering effort yet further. It also has overdrive on 3rd and 4th gear which gives relaxed main road cruising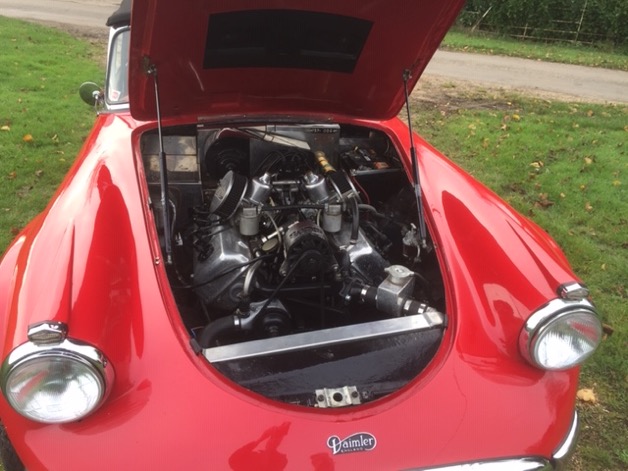 The engine was rebuilt by us, has been balanced and benefits from a diaphragm spring clutch and alternator. As part of the steering rack conversion, we installed a temperature controlled electric radiator fan. The suspension has gas shocks all rounds and has the RGR telescopic rear damper conversion. A brake servo has also been incorporated. This is a car that demands a test drive. It exhibits none of the problems often associated with A spec cars of rattles and scuttle shake, it is in fact delightfully taut, the steering, brake and clutch efforts are well harmonised and the engine is turbine smooth. This is a car that wants for nothing and can be enjoyed from day one. It can be supplied with a new MOT if the new owner requires.